Warehouse 49 is bringing the gaming community in Alaska together in big ways. We bring our expertise in networking to the gaming scene providing a flawless connection even when there are 100s other gamers on the same network. We host many types of events from LAN parties and tournaments to helping out with other organization with their network including Senshi Con and Extra Life.
It doesn't matter if you are a console, PCMR, tabletop, or mobile gamer; Warehouse 49 welcomes you!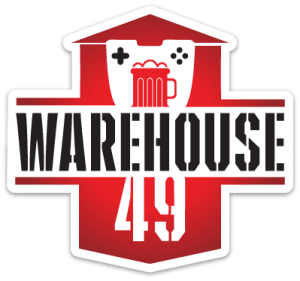 Warehouse 49 Charity LAN Parties is just one way that we give back to the Alaska community. Our LAN parties brings together the gaming community as a whole to support local charities and of course play games. To bring more attention to the gaming groups that we have here in Alaska we encourage the community to host tournaments at our events.
Hosting events costs a lot of money and requires just as much planning. If you or a company you represent sees the benefits that our events brings to the community and wish to help we encourage you to be a sponsor at our events.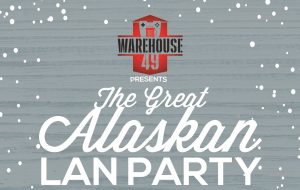 Warehouse 49 is dedicated to our community, our charity events benefit Alaska in many ways.
Community
Warehouse 49 hosts many events throughout the year including tournaments and charity LAN parties.
Events
Warehouse 49 is working its way to be the venue of choice when it comes to social and professional gaming.
Future
Extra Life 2018
Directly help children, right here in Alaska!
Warehouse 49 is proud to support Extra Life and the Children's Miracle Network. Since 2016 we have participated in Extra Life to help the children right here in Alaska. 100% of what is donated stays here in our state. Help us reach our goal to help children that need it most!
Connect with us!
We need more friends!